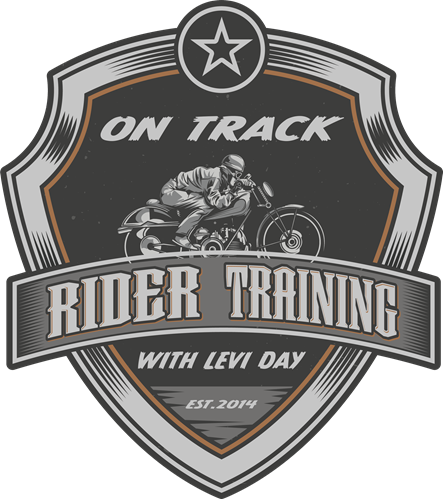 I am a Motorcycling Australia accredited coach, and I thoroughly enjoy coaching other riders to help them get more out of their motorcycling experience, and give something back to the sport that I love. I was also a drum teacher before I moved over to the UK to pursue racing. Teaching on a whole is a huge passion of mine, and seeing people learn and push them selves to achieve new goals is a hugely rewarding experience, for both the customer and my self.
When I started racing 125's at 15, there was very little help about, and I soon realised that by having an experienced rider help you understand your riding, you could progress much further than would be possible without that help. This is the entire reason I offer to coach other riders. I know first hand how valuable it can be, and personally, I feel that the money spent on improving your riding with a coach, is money better spent, than on all the trick bits for a bike. Even now, racing in the British Championship, I have an ex racer by my side through race weekends, watching my riding and helping out by pointing out things I may not fully understand while i'm giving 100% of my focus on track.
My coaching options in Australia to England are a little different. I'm very fortunate to have a track 15 minutes from my families house in Mount Gambier, South Australia, called Mac Park. I have been going out there my entire life, and the people involved in running the track are some of the best people you could meet. When I am able to return to Aus, I book up coaching days there, which allows me to hire the track and run my own private coaching days. The UK coaching opportunities are not the same as that. In short, it is booked on to a track day, and we go out in the sessions. This can be arranged at almost any track and any track day organiser.
These days are aimed at all levels of riders and are tailored individually to each person that books on, to give them as much experience and assistance as possible in the area's they want to work on. From road riders who have never been on track before, to the experienced racer. The things we go through on either type of event is the same, and my goal is always the same, to give you a great day, where you have improved your skill and feel you can be a faster, but also safer motorcycle rider.
There is more detail on the separate pages below. You can book online for the Mac Park coaching days, or use the contact information to get in touch about a UK coaching day.