2018 Racing News
After a positive season in 2017, which I would call my best season to date, I am happy to announce I will again be competing in the Ducati TriOptions Cup in 2018, with my 2017 team, BPS Racing.
The Ducati TriOptions Cup is a class which runs the 959 Ducati Panigale. In 2017 you could also run the 899 Panigale. I started the season on the 899, before moving on to the 959. Finishing 3rd in the 2017 Championship was a big positive and fills me with confidence to again race the awesome 959 Ducati Panigale in 2018. Our aim as a team will be to be fighting for the championship.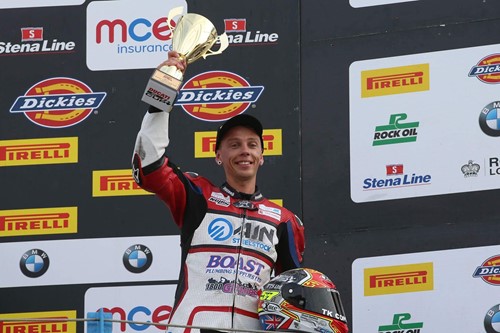 Mike and Maddie Green, who run the BPS Racing Team, were an amazing support system this year. I'm really looking forward to having the same team of mechanics and crew around me next year. It's a hugely positive atmosphere and they support me a lotto help get the most out of my riding.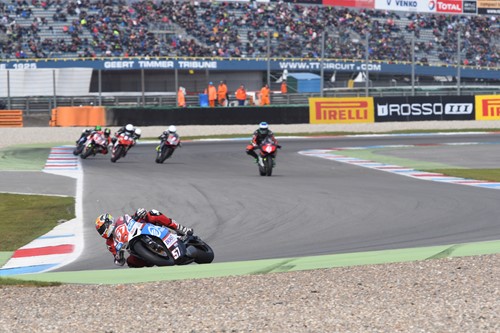 I also owe this season, and next season to my major sponsor, AJN Steelstock. They are continuing and furthering their involvement next season, and I am extremely grateful of that. 2017 is the first season where I believe we had a package on par with the rest of the field. The Ducati TriOptions is very cost effective compared to the classes of Supersport, Superstock 1000 etc, which has certainly helped obtain a budget to make us competitive. We have built a great relationship with AJN Steelstock and next season we are building upon that to offer corporate hospitality to their business and their customers. Growing the relationship together is something I'm really excited about and the BSB series is a great event to be able to offer them an exciting atmosphere of racing! We met with some of the crew of AJN Steelstock at their site in Somerset last week, to discuss next year. I was lucky enough to take the Ducati 959 around their steel yard! (photos below)
 I would like to thank all the teams sponsors and my personal sponsors and supporters. Thank you for all you have done this year, and for the continued support in 2018! I hope you all have a great Christmas and New Year!